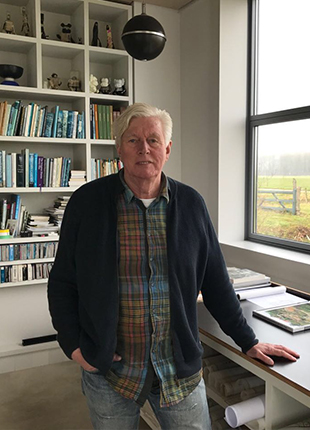 Piet Oudolf
A seminal figure in the "Dutch New Wave" which sought to achieve a balance between nature and culture in the design of urban landscapes. Piet Oudolf was born in 1944 in Haarlem, Netherlands. Since 1982, he has lived and worked in Hummelo, a tiny village in east Netherlands, where he started a nursery with his wife Anja, to grow perennials. His garden has since become renowned for its radical approach and ideas about planting design. Oudolf also co-founded Future Plants, a company specialising in selecting, growing, breeding and protecting plants for landscaping and public areas. Piet has designed more than 50 projects around the world. His recent projects include No. 5 Culture Chanel, Paris, France; The High Line, New York NY; Lurie Garden, Millennium Park, Chicago IL; Serpentine Gallery, London, England, and the Venice Biennale, Venice, Italy. Among which, the most iconic project is the planting design for the New York High Line, a 2.3 kilometre long former elevated railway which has become the worlds most visited urban space. Piet is also a successful author, having published 8 books on his planting design, including "Planting: A New Perspective" (2013); "Landscapes in Landscapes" (2011); and "Planting Design: Gardens in Time and Space" (2005). In his 35-year career, Oudolf has achieved international acclaim, and has been awarded an Honorary Fellowship from Royal Institute of British Architects (RIBA) for developing radical ideas in Planting Design (2012) and the Prince Bernhard Cultural Foundation Award (2013). He has won the European Garden Award, a Chelsea Flower Show Gold Medal and title Best of Show, the Gold Veitch Memorial Medal from the Royal Horticultural Society, Award for Excellence in Design from the art commission of the city of New York, and the Excellence Award from the Association of Professional Landscape Designers, etc.. This is the first time that Piet has spoken on his work in China.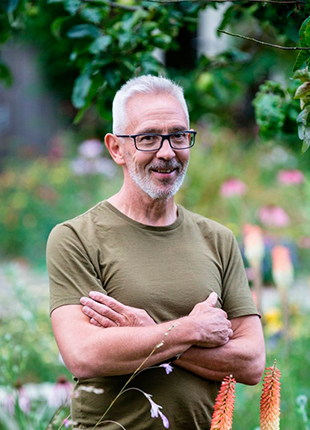 James Hitchmough
James is both academic (Professor of Horticultural Ecology at the Department of Landscape at the University of Sheffield, UK) and a practitioner. James is Fellow of the British Naturalists Association, Fellow of the Institute of Horticultural, Fellow of the Kew Guild. He has been the Head of this prestigious Department of Landscape Architecture in the world, and in terms of research probably the leading Department. James' research straddles two key areas; the planning, design and management of ecologically based, nature-like vegetation for use as communities in sustainable cities, and secondly the responses of urban citizens to these vegetation types. He tries to integrate both of research and practice approaches in his design and management work. James has been employed on many large landscape projects over the past twenty years to lead on the design and creation of extensive areas of semi natural vegetation, is best known for his work on creating the ecologically based planted landscape at the 2012 London Olympic Park. James is no stranger to China, having visited China more than 30 times, and travelled extensively looking at native vegetation and urban planting, James brings unrivalled understanding of the planning and design of semi-natural vegetation from meadows through to woodlands on a large scale, that both function ecologically and are also attractive to ordinary urban citizens. He is an expert on the Chinese flora and its use in designed landscapes, as well as being a plant hunter and explorer. Currently he is working with the City of Beijing Municipal Forestry and Parks Bureau to produce a new type of woodland which is species rich and has the spatial form of semi-natural woodlands within the city, and yet provides an extensive range of ecosystem services including being very attractive to local people. At the same time, his team is currently working with the leading British landscape company LDA and Grimshaw Architects to bring new ecological approaches to the planning and design of Chengdu Longquan Mountain Urban Forest Park (1275km2). In 2017 he was selected as one of five international leading design practices (for example SLA; Hargreaves, West 8) to design the five Master gardens at the 2019 Beijing Horticultural Expo with Tom Stuart-Smith. He has written 8 books, and many scientific and professional research publications. The most recent book "Sowing Beauty" explains his approach to creating perennial meadow vegetation, based on 30 years of research and practice. This combination of research and practice and his long collaboration on international projects with top Landscape, Architecture design and planning companies mean that he brings a unique contribution to re-imagining the new eco landscape of the C21st Chinese City. He believes that his skills will allow for the creation of low cost, easily maintained urban green infrastructure, that is self replicating in the long term and which supports much life without large amounts of water or energy and which will be rich and meaningful to Chinese urban dwellers.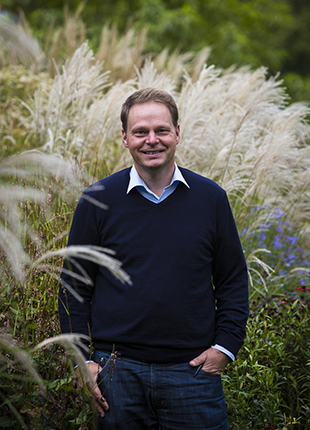 Cassian Schmidt
With a landscape architecture degree, a Master's in horticulture, and more than 25 years of experience as a professional plantsman, Cassian Schmidt is a designer, professor, author, and acclaimed lecturer. Cassian received his diploma in landscape architecture at Munich Technical University in Weihenstephan, Germany in 1996. In 1998 he became the director of Hermannshof Garden. He is a professor of planting design at the department of landscape architecture at Geisenheim University since 2010 and he is chairman of the "Working Committee for Planting Design" of the German Perennial Plant Association since 2003. In his 18 years as Director, Cassian Schmidt has kept Hermannshof at the forefront of planting design, developing signature methods that use natural plant communities as models for sustainable, low maintenance plant combinations equally at home in private gardens and public landscapes. He also works in practice with his wife Bettina, a landscape architect to design exciting public planting schemes. Cassian has an outstanding understanding of the world's flora and how this can be applied to urban planting design. In common with James Hitchmough (and sometimes with!), he has travelled very widely in wild parts of the world looking at natural plant communities and thought how this understanding can be applied to urban planting design. Cassian has developed various strategies for maintenance depending on planting types. They are based on the plant survival strategies of plants, for example plants with stress tolerance. His research regarding economic yet ecologically based maintenance techniques will interest an international audience, since reducing maintenance without losing aesthetic qualities is a key issue in sustainable public greening and therefore, of great interest for people from city green departments. He is also an expert on the German tradition of naturalistic planting design that goes back to the late C19th.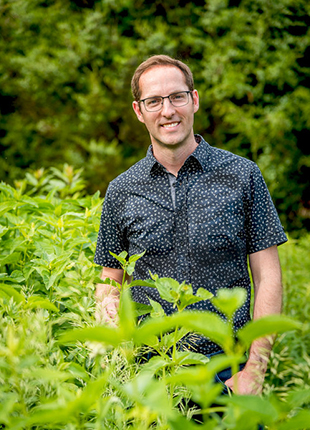 Thomas Rainer
Thomas is an American landscape architect, teacher, author, speaker and the principal for the landscape architecture and consulting firm "Phyto" Studio in Washington D.C., major focusing on contemporary planting design in the public spaces of American cities. He is a celebrated public speaker who has garnered acclaim for his passionate presentations to audiences across the U.S. and in Europe. Thomas is an accomplished blogger on the interface amongst landscape design, planting, people and the broader environment with a particular interest in the effects of Climate Change. His book with Claudia West, "Planting in a Post Wild World" is already a classic of planting design thought and practice. During his childhood growing up on the rural edge of Birmingham, Alabama Thomas spent long periods exploring the natural world and this had a profound impact on his attitudes to the importance of access to nature for city dwellers close to where they live. Thomas has a broad range of experience in project types ranging from intimate residential gardens to expansive estates, rooftop gardens, botanical gardens, civic spaces, large-scale ecological restorations, and national memorials. He has designed landscapes for the United States Capitol grounds, the Martin Luther King, Jr. Memorial, and the New York Botanical Garden, as well as over 100 gardens from Maine to Florida. He has been featured in a range of publications including the New York Times, Landscape Architecture Magazine, The Washington Post, The Chicago Tribune, and Architectural Digest.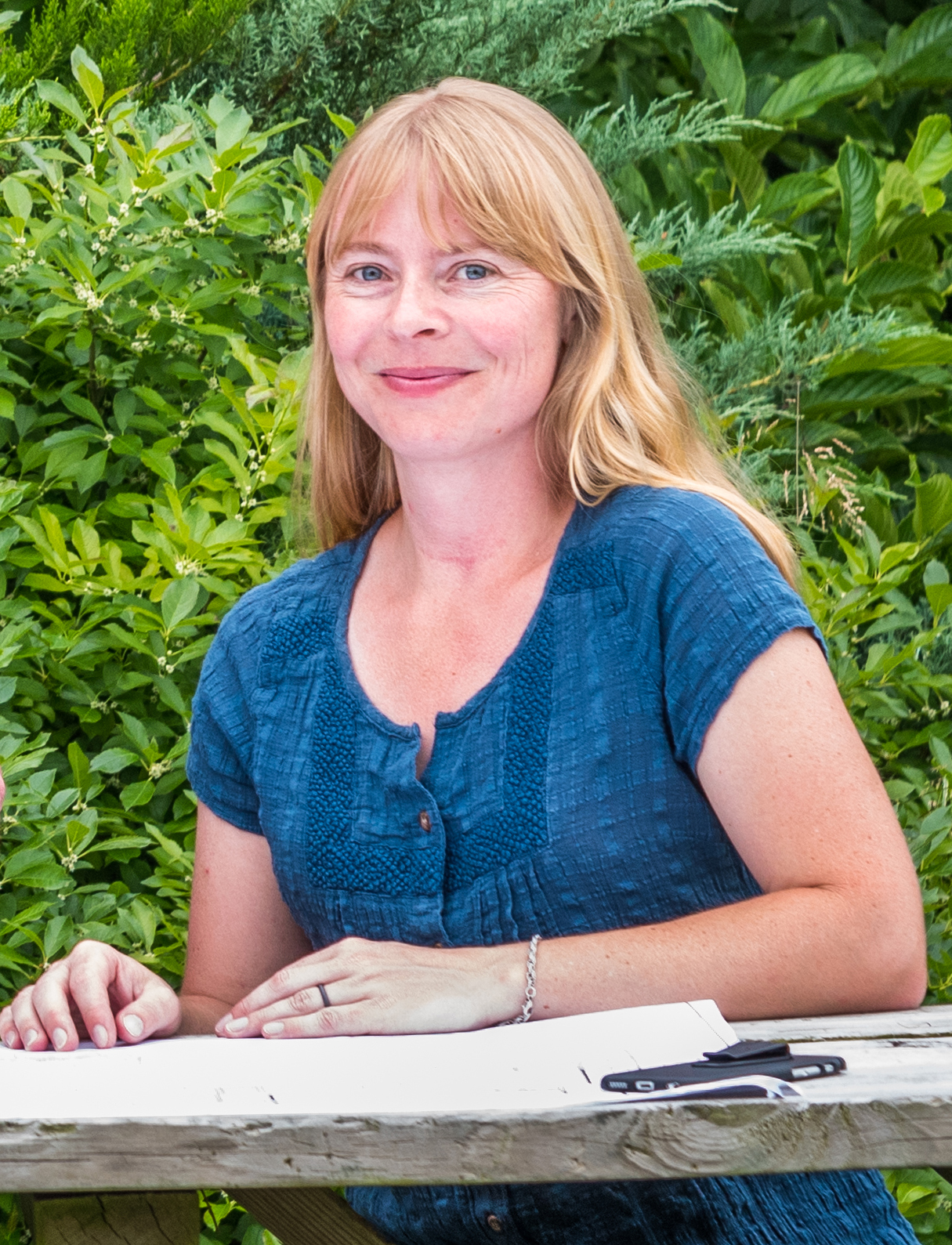 Claudia West
Claudia West is a leading voice in the emerging field of ecological planting design. Claudia is steeped in the rich ecological focused planting design of Germany, but now lives and works in the USA, bringing sophisticated, contemporary horticultural understanding to the realisation of her urban design work and its long-term development through insightful management. Known for her passionate advocacy of plant-driven design, Claudia is a widely sought out speaker and consultant who applies the technologies of plant systems to bring essential natural functions back into our cities and towns. She has worked on all sides of the green industry—as a designer, a grower, installer, and land manager—grounding her innovative work in pragmatic solutions that address the realities of our urbanizing world.
She is a co-author of the hugely influential book (with Thomas Rainer), "Planting in a Post Wild World" which explores the ideas of when there is no wild left around and in cities there becomes an overwhelming need to re-create in designed and managed form, versions of this in cities to maximise the health and well-being of citizens. Having grown up on a family-owned nursery, florist business, and design/build firm in eastern Germany, Claudia was propagating plants before she could walk. Her love of American native plants brought her to the U.S. where she worked at Blue Mount Nurseries in Maryland and immersed herself in the study of American flora and mid-Atlantic ecosystems. Claudia holds a Master's Degree of Landscape Architecture and Regional Planning from the Technical University of Munich, Germany. Her intense studies of plant habitats and the science of plant community-based design strategies at the renowned school for horticulture in Weihenstephan, Germany built a solid foundation for her current work. Before co-founding Phyto Studio, Claudia was ecological sales manager at North Creek Nurseries, a wholesale perennial grower in Landenberg, PA. Her work was focused on bridging the gap between growers, designers, and land managers as well as introducing more functional and beautiful ecological plants into the nursery trade.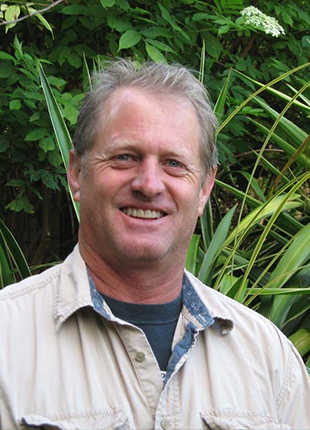 John Greenlee
John is a Californian planting designer, a world-leading expert in grass ecology and champion of sustainable design, and nurseryman who has specialised in the selection and use of grasses in meadow like landscapes. John graduated from the California Institute of Technology in Pomona with a major in ornamental horticulture. Since 1984, he has been designing ecological grassland in gardens of all sizes in the United States and Canada. He owns California's first grass nursery, Greenlee Nursery, and was awarded the Annual Gardener by the Southern California Horticulturalists Association in 2002. He has travelled very widely looking for new grasses growing in the wild and in gardens to use in urban landscapes. He has made a major contribution to screen grasses for use in low or no irrigation landscapes, and for the increasing need for the future of urban planting. John has designed projects all over the world, with iconic projects at San Diego Zoo, the Getty Centre in Los Angeles and Disney's Animal Kingdom in Florida etc. public spaces. John Greenlee has also created beautiful meadows gardens in private residences all over California, the U.S., including Hawaii, Morocco, the United Kingdom and Saudi Arabia. Many of his most recent meadow creations can be found adding to the beauty of Napa and Sonoma counties. John has written two books, "The Encyclopaedia of Ornamental Grasses" and "The American Meadow Garden" that have revolutionised attitudes to landscape design in the USA.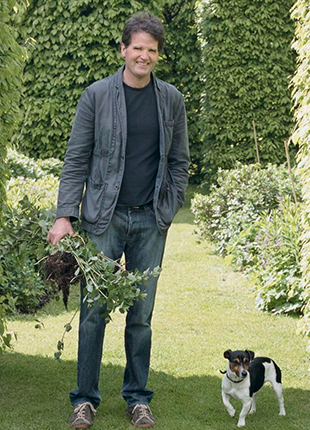 Tom Stuart Smith
Tom is a British Landscape Architect who has created extraordinary designed landscapes around the world, specialising in very large private gardens, often on the scale of public parks. Tom Stuart-Smith has practiced as a Landscape Architect since 1985. After reading Zoology at Cambridge he studied Landscape Design at Manchester University. Since establishing his own practice in 1998 he has designed parks, gardens and landscapes throughout Europe, India, USA and Caribbean. He has collaborated with many prominent architects on projects overseas, including Henning Larsen in Spain, Studio Mumbai in India and France and Olson Kundig in the USA. In the UK he has enjoyed a close working relationship with a range of practices from Allies and Morrison, Haworth Tompkins, to Jamie Fobert and Ptolemy Dean. He has also designed 8 Gold Medal winning and 3 best in show gardens at the world's leading garden design festival, the Chelsea Flower Show. Significant projects in the public domain have included the Queen's Jubilee garden at Windsor Castle to mark the Golden Jubilee of Her Majesty Queen Elizabeth, Trentham Gardens in Staffordshire (winner of a public vote in 2016 as the BBC Garden of the Year), the Glasshouse Garden at RHS Wisley, a large garden in the Medina in Marrakech, Le Jardin Secret, opened to the public in 2016, and on a smaller scale, the Keepers House Garden at the Royal Academy of Arts. Tom is a co-designer with James Hitchmough of one of the 5 master gardens at the 2019 Beijing Horticultural Expo. Tom is currently working on the masterplan for the Royal Horticultural Society's (RHS) new garden at Bridgewater, near Salford, the largest new garden project in the UK. He is a Vice President of the RHS and an Honorary Fellow of the Royal Institute of British Architects (RIBA).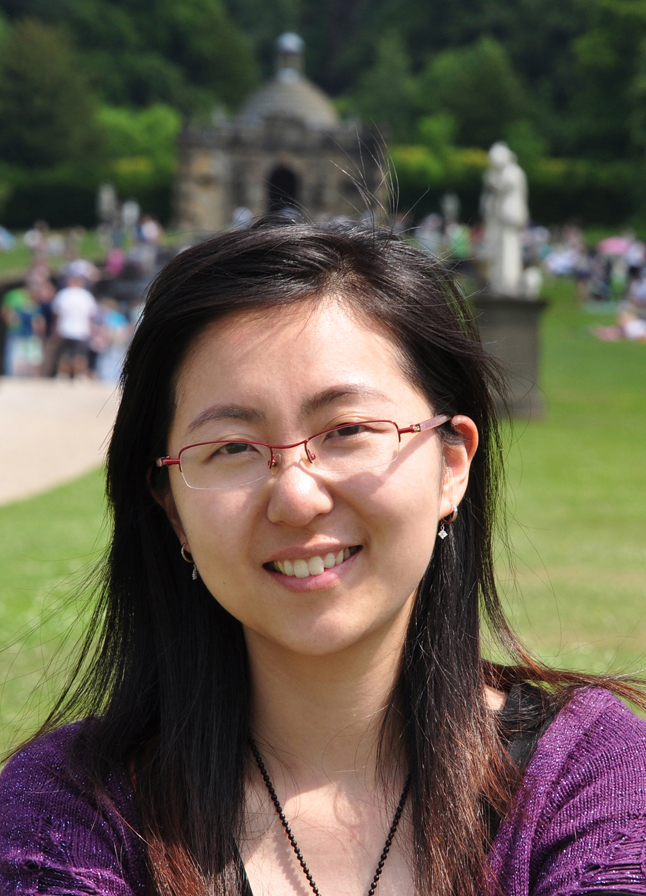 Hang Ye.
Ye is a landscape architect and post-doctoral researcher in the Department of Landscape Architecture at the University of Sheffield. Her research focus is ecological landscape vegetation planning and design and urban forest. She undertook her PhD with James Hitchmough, exploring how the Mediterranean flora of South Africa might be used as a climate change adaptation vegetation in Western European maritime cities in the C21st. She has been working with and facilitating the work of James Hitchmough in China for 10 years, and has worked on a number of design and research projects with James to explore how new ideas on ecological planting might be applied in practice to the very different climatic, social, cultural and political context of China. She is in a unique position to interpret and reflect on new ideas on plant use and landscape architecture, understanding as she does, both the Western European and Chinese context, and will be performing this role at the conference.